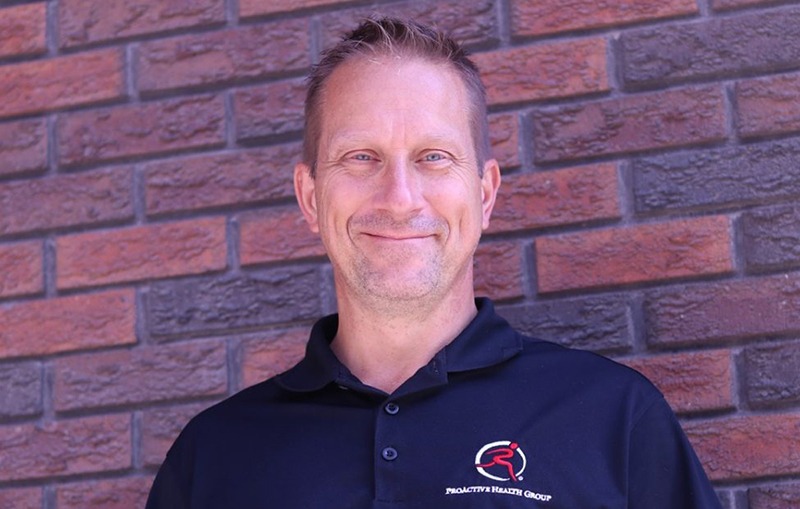 Dr. Greg Uchacz
Chiropractor, Clinic Director
DC, FRCCSS(C), CSCS, FICC
Dr. Uchacz is Clinic Director at PHG. As a chiropractic sports specialist, Dr. Uchacz has provided health care support at over 200 International Competitions; including 3 Olympic Games. His credentials include previous health care provider for the Canadian Sport Institute, Health Care Director for Bobsleigh Canada Skeleton and Nordic Combined/Ski Jumping Canada, President of the Royal College of Chiropractic Sport Sciences (Canada), Member of the Board of Directors for the International Sports Chiropractic Association (ISCA), and Member of the Games Commission of the International Sport Chiropractic Federation (FICS). Practicing for nearly 25 years, Dr. Uchacz has previously been awarded: Chiropractor of the Year; by the Alberta College and Association of Chiropractic, the 'Award of Merit' with the Canadian Chiropractic Association and the 'Distinguished Service Award' with his alma mater, Palmer College of Chiropractic. He was recently awarded an Honorary Fellowship with the International College of Chiropractors for contributions to the advancement of his profession. Dr. Uchacz spends his spare time as a proud father of three children and husband to his amazing wife, Maura.
Dr. Jirjis began his formal education at the University of Alberta, before to move to Portland, Oregon to attain a Bachelor of Science in Human biology, a Master of Science in Sports Medicine and a Doctor of Chiropractic from the University of Western States. As a former martial arts instructor he has a keen eye for evaluating the body's kinesthetics and loves working hands on with patients to help them meet their individual fitness goals. He has also worked closely with a variety of athletes, providing sideline care for a number of sporting events, including rodeos, marathons, rugby and football games. Matt's multifaceted approach to patient care includes treatments like spinal manipulative therapy, myofascial release, rehabilitation exercise training and lifestyle counseling. In his free time Matt enjoys weightlifting, martial arts, guitar, hockey, and hiking.
Dr. Alex Fitzowich graduated from the University of Calgary with a Bachelors of Kinesiology in Biomechanics in 2014. He then moved to San Jose, California and completed his Doctor of Chiropractic from Palmer West College of Chiropractic in 2017 before moving back home to practice. Dr. Fitzowich enjoys working with athletes of all ages and skill levels, on the sideline or in the clinic. His specialty is working with strength athletes, as he has trained with the strongest in the world as a competitive powerlifter himself. Outside of the world of training and sports medicine Dr. Fitzowich is an avid reader and writer, and enjoys the outdoors.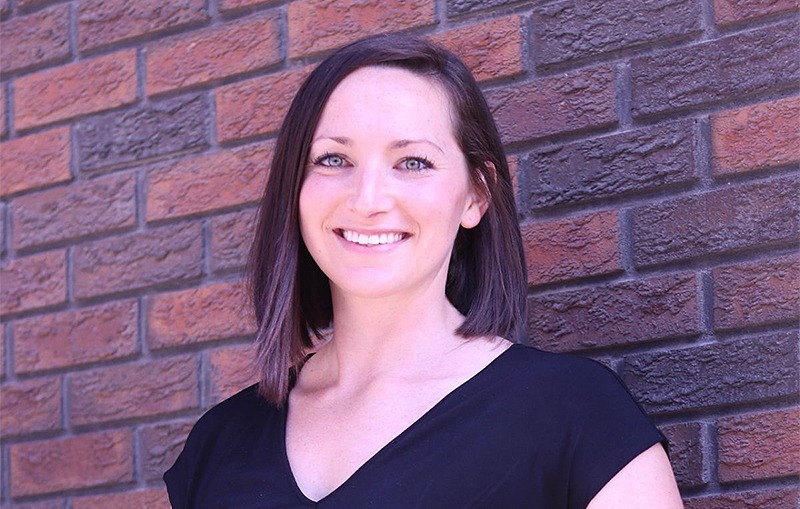 Dr. Mandy Swinden
Naturopathic Doctor
HKIN (HONS), N.D.
An Ontario native, Dr. Mandy Swinden received her Bachelor of Human Kinetics degree with honours from the University of Windsor, before going on to complete her Doctor of Naturopathic Medicine degree from the Canadian College of Naturopathic Medicine in Toronto. Dr. Mandy has a diverse athletic background, which includes Division 1 rugby and CIS basketball. She is very passionate about sports medicine, and loves helping her patients achieve their athletic goals. Dr. Mandy is also a Level 2 CrossFit coach at Victoria Park CrossFit. She enjoys playing various team sports, running, weightlifting, and being outside as much as possible.
As a Naturopathic Doctor, Dr. Jatish Kaler develops personalized plans towards better health by performing a complete medical assessment & then making recommendations for patients to consume foods as medicine, supplement with science-backed herbal remedies & nutritional supplements & receive IV vitamin therapy customized to the individuals' needs.
Dr. Kaler, ND treats common family health conditions including struggles with fatigue, weight gain, poor sleep, skin issues, hormone issues, digestion problems, muscle & joint pain, headaches & migraines and more. He is also trained in medical acupuncture to effectively treat sports injuries, back & neck pain, headaches/migraines, infertility, sleep issues & more.
Dr. Jatish Kaler is a licensed doctor in good standing with the College of Naturopathic Doctors of Alberta (CNDA) & he serves on the board of directors for the Canadian Association of Naturopathic Doctors (CAND). Outside of his practice, you will find Jatish enjoying himself gardening & home cooking & staying active through yoga, cycling and hiking & cross-country skiing through the Canadian Rockies with his wife & two sons.
"I am proud to be a naturopathic doctor because I offer the natural advantage to patients who value safe, effective and wholesome healthcare. I am entrusted to listen to deeply personal stories and witness the power of naturopathic medicine to change lives and empower healing."
Melissa completed her Bachelor of Science in Physical Therapy in 2005 at the University of Alberta. After working for a few years in both private and community settings, and completing her medical acupuncture certification in Edmonton, she moved to Calgary and has been working in the city since 2008. In 2009, she completed her Master in Clinical Science in Manual and Manipulative Therapy at the University of Western Ontario and is a Fellow of the Canadian Academy of Manipulative Physiotherapy. Melissa also completed numerous other courses including kinesiotaping, Mackenzie part A and B, functional dry needling, advanced functional dry needling and electrostim courses. In 2012, Melissa also completed her diagnostic imaging for physical therapy course from the University of Alberta. In 2013 Melissa started treating patients using the Neurac Method and Redcord machine. This unique multi suspension system helps in both assessing and treating muscles using isolation, neural activation, and functional movements.
Melissa enjoys an active lifestyle and is involved in various activities; crossfit, spin class, pilates, yoga, golf, and paddle boarding to name a few. Although, currently most of her enjoyment comes from spending time with her two young children. Melissa has a commitment to lifelong learning, but also lifelong travel. Her personal goal is to keep the number of countries she has travelled to more than her years alive.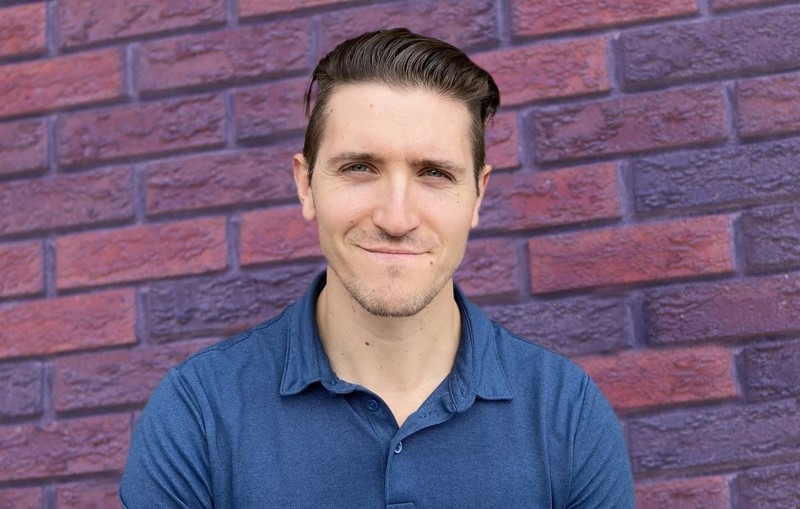 I, Nathan Merritt graduated from Massage therapy school back in 2016 out of Ontario. The initial moment that peaked my interest for massage was back in 2011 when I was competing in Red Bull Crashed Ice. Prior to my event starting I was extremely sore and didn't feel ready. Within a 30 minute sport style massage treatment, I was feeling a night and day difference! From that moment on, I had an interest in being able to provide something like that for people and athletes alike.
After now practicing massage therapy here in Alberta for nearly 2 years, I've learned a lot of things. My goal with each client that walks through my door is to find your bodies point of symmetry. Imbalances are very common in each individual and they vary drastically. My ideology is to get your body back to its best point of "symmetry". Through regular massage, treatment plans, strengthening, stretching and a mobility routine, we can work towards improving and maintaining most body and mind situations. At the end of the day, it's a team effort always. I look forward to working with you.
Léah is a graduate from Ontario and is eager to dive into her new career. Her passion for mental and physical health, as well as longevity has inspired her path into massage therapy. Her specialties being general swedish massage, deep tissue, proprioceptive techniques and trigger point therapy. She aspires to give optimal and goal oriented treatments. Whether that be relaxation, relief of pain or improve range of motion, she is there for you. She customizes her treatments to your individual needs and has a welcoming and caring presence. Léah loves meeting new clients and working with them to improve their health and vitality.
Maggie was born and raised on the coast of British Columbia and made the move to Calgary in 2021 to attend Vicars School of Massage Therapy. She has now graduated with honours and is pleased to be starting her professional career with ProActive Health Group. Maggie was enticed by the career path of massage therapy as it combined her love of being active with her passion for helping people. Utilizing techniques such as myofascial release, trigger point therapy, active inhibition, and general Swedish massage, Maggie will provide a personalized treatment specific to you and your therapeutic needs. She is excited to begin her new career and plans to expand her education in the future to add extra modalities to her knowledge base. In her free time, you can find Maggie working out in the gym, hiking in the mountains, or training for the next marathon.