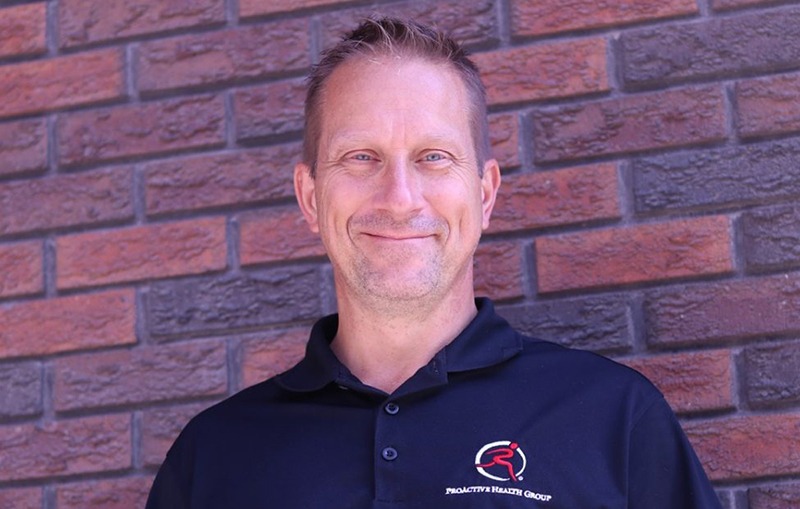 Dr. Greg Uchacz
Chiropractor, Clinic Director
DC, FRCCSS(C), CSCS, FICC
Dr. Uchacz is Clinic Director at PHG. As a chiropractic sports specialist, Dr. Uchacz has provided health care support at over 200 International Competitions; including 3 Olympic Games. His credentials include previous health care provider for the Canadian Sport Institute, Health Care Director for Bobsleigh Canada Skeleton and Nordic Combined/Ski Jumping Canada, President of the Royal College of Chiropractic Sport Sciences (Canada), Member of the Board of Directors for the International Sports Chiropractic Association (ISCA), and Member of the Games Commission of the International Sport Chiropractic Federation (FICS). Practicing for nearly 25 years, Dr. Uchacz has previously been awarded: Chiropractor of the Year; by the Alberta College and Association of Chiropractic, the 'Award of Merit' with the Canadian Chiropractic Association and the 'Distinguished Service Award' with his alma mater, Palmer College of Chiropractic. He was recently awarded an Honorary Fellowship with the International College of Chiropractors for contributions to the advancement of his profession. Dr. Uchacz spends his spare time as a proud father of three children and husband to his amazing wife, Maura.
Dr. Tony Gareau
Chiropractor, DC, FRCCSS(C)
Dr. Gareau has maintained a sports and family-based practice for over 19 years. He is now a fellow with the Royal College of Chiropractic Sport Sciences of Canada in becoming a chiropractic sports specialist. He is a member in good standing with the College of Chiropractic Sport Sciences (Canada), Canadian Chiropractic Association and Alberta College and Association of Chiropractors. He is also a certified provider for the Workers Compensation Board. Dr. Gareau was a varsity hockey player at the University of Lethbridge, but now shares his hockey experience by coaching his son's hockey team. He enjoys spending time in the outdoors fishing, hunting, biking, hiking, and camping with his family.
Dr. Bijaan Lalani obtained his Doctor of Chiropractic degree from the Canadian Memorial Chiropractic College in Toronto, ON. He previously studied Kinesiology at the University of Alberta before making the move out east to pursue a career in Chiropractic. He is a member in good standing with the Alberta College and Association of Chiropractors and the Canadian Chiropractic Association. Dr. Lalani has experience with athletes at all levels, treating on the field or in the clinic, and has special interests in assessing movement and helping patients return to full activity. In his spare time, Bijaan enjoys soccer, boxing, weight lifting, and spending time with family and friends.
Kevin Tse
Chiropractor BHSc (Hons.) DC
Dr. Kevin Tse attained his Bachelor of Health Sciences degree with honors at the University of Calgary before moving to Toronto, ON to complete his Doctor of Chiropractic degree at the Canadian Memorial Chiropractic College. Dr. Tse has a unique interest in partnering with those who know they need to "get more active" to become more proactive in their health, with an emphasis on prevention. Utilizing manual therapy techniques, including spinal manipulative therapy and myofascial release techniques, as well as promoting lifestyle changes in daily activity, exercises and stress management, Dr. Tse aims to see patients achieve their individual health goals as quickly as possible. Outside of clinic, Dr. Tse enjoys basketball, running and board games.
Dr. Michael Hoffmann
Naturopathic Doctor, B.Sc., N.D.
Dr. Michael Hoffmann holds a Bachelor of Science degree and a Doctorate in Naturopathic Medicine. He is a licensed member of the Alberta Association of Naturopathic Practitioners College of Naturopathic Doctors of Alberta, certified with the Canadian Association of Naturopathic Doctors, and a member of the Naturopathic Academy of Therapeutic Injections. He is extensively trained in myofascial trigger point injection, neural therapy, regional anesthesia, mesotherapy, regenerative injection therapy (prolotherapy), and platelet rich plasma (PRP). Dr. Hoffmann brings an innovative and effective skill set to the team.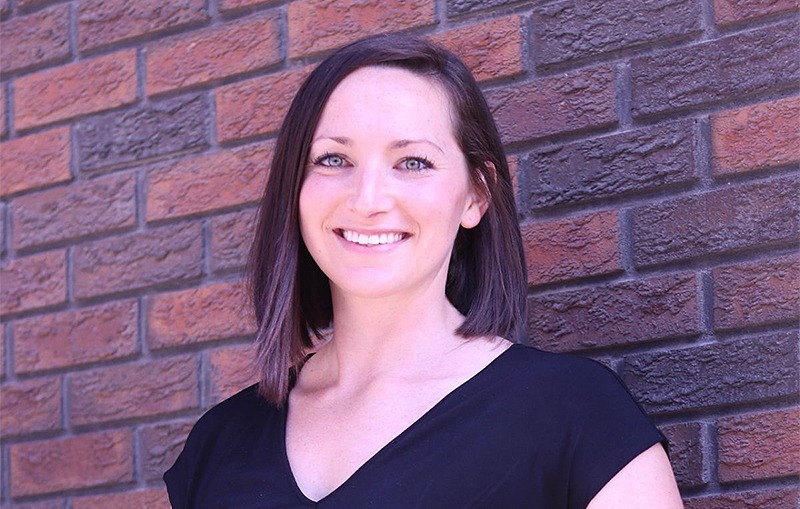 Dr. Mandy Milliquet
Naturopathic Doctor, HKIN (HONS), N.D.
An Ontario native, Dr. Mandy Milliquet received her Bachelor of Human Kinetics degree with honours from the University of Windsor, before going on to complete her Doctor of Naturopathic Medicine degree from the Canadian College of Naturopathic Medicine in Toronto. Mandy has a diverse athletic background, which includes Division 1 rugby and CIS basketball. She is very passionate about sports medicine, and loves helping her patients achieve their athletic goals. Dr. Milliquet is also a Level 2 CrossFit coach at Victoria Park CrossFit. She enjoys playing various team sports, running, weightlifting, and being outside as much as possible.
To learn more about Dr. Milliquet, visit her website at www.drmandynd.com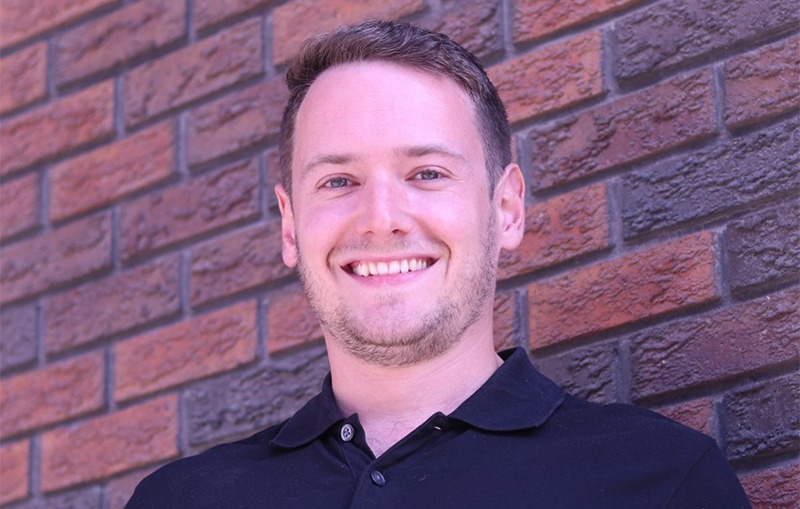 John Wenger
Physiotherapist
John is a born and raised Calgarian that left Calgary for a 7 year period to complete a Bachelor of Science in Kinesiology and a Master's of Science in Physical Therapy at the University of Alberta. Between each degree John explored his passion for an active lifestyle working as a personal trainer and travelling before choosing his career in physical rehabilitation. John has over seven years of education dedicated to the wonders of the human body and even more time allocated in competitive sport and fitness. John's commitment to an active lifestyle has facilitated his extensive experience in orthopaedics and sport related injuries. When not in the clinic, John enjoys staying fit trail running in the mountains, carving on his skis or snowboard, playing volleyball, and slowly travelling the world.
Andrew is a graduate of the 2016 Professional Institute of Massage Therapy program with an overall average of 91%, he has consistently been involved in the field of sports therapy since his Grade 10 year when his high school had a course in medical studies. This Medical Studies course included sports therapy, which involved the learning and identifying bony landmarks and muscular attachments. In this course he took an early initiative in certifying in first aid & CPR, taping labs and biology labs (i.e. heart dissections), all of which inspired him to go into the field of Human Anatomy. Biology, physical education, recreational leadership, and sport medicine/medical studies were just a few of Andrew's favourite topics growing up. In 2012, he was given the opportunity to work alongside professional EMTs in the Alberta Provincial First Aid Competition hosted by St. John's Ambulance. Andrew has spent the last 3 years working with physiotherapists developing his skills as an RMT focusing on the therapeutic aspect of treatment. In the most recent year Andrew has taken an interest in Cupping Therapy, he has taken courses for the full body and one of which included Cupping for the Head and Neck. Andrews primary focus is to educate himself and others on the benefits of living a healthier and more fulfilling lifestyle.
Barb Annesley
Massage Therapist
Barb has been working in massage therapy in Calgary for over 19 years. A graduate of the Mount Royal Program in 1999, she has since completed courses in neuromuscular massage, RAPID Neurofascial Reset (a deeper technique that has had success with migraines, plantar fasciitis and mobility issues. Can be performed through the clothes), is a certified Graston Practitioner (M1), Rock Blades and Rock Tape certified, FRSpine, and FRC Mobility Specialist (FRCms), myofascial cupping, sports massage, myofascial release, and TMJ dysfunction. She continues to move forward with the industry and is constantly upgrading her skills and education. Through her career she has worked with many different types of client concerns, from workplace related headaches and back pain, to competitive athletes and those needing pre- and post-surgical treatments. Barb likes to work with clients who are looking to achieve their best performance in life, whether it's sports, recreational activities, daily routines or a combination thereof. She is respectful of the unique needs of each client and is looking forward to becoming part of your wellness team!
Michael completed a Bachelor of Kinesiology at the University of Calgary in 2014. Following the completion of his under-graduate degree, he completed a Master of Science in Physiotherapy in 2017 from the University of Alberta. Since then, Michael has worked in a private clinic setting treating a variety of musculoskeletal conditions. He has a special interest in treating the athletic knee, and has worked with the Banff knee surgeons conducting post operative clinics for the past 2 years. He is also involved with a specialized WCB shoulder treatment program. Michael employs an active, exercise-based approach to treatment and works with his patients to ensure treatment programs are tailored to meet their specific needs.Outside of work, Michael enjoys all things active. Everything from hiking and snowboarding to playing pick-up hockey and wake surfing.